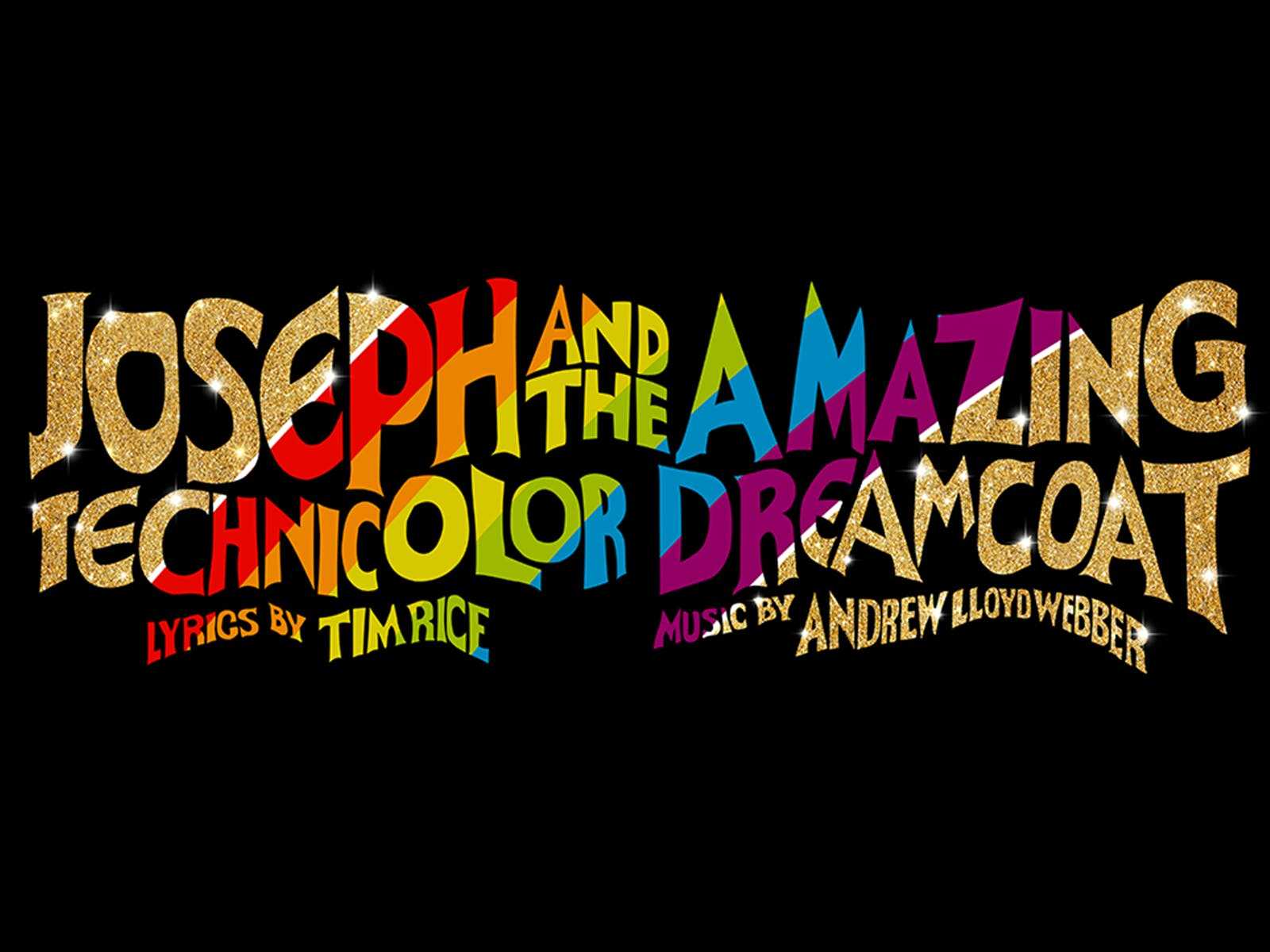 Joseph and the Amazing Technicolor Dreamcoat
Music by Andrew Lloyd Webber
Lyrics by Tim Rice
July 2013
at the UFV Theatre
The family classic musical
"Way, way back many centuries ago, not long after the Bible began" the Biblical saga of Joseph and his coat of many colors comes to vibrant life in this delightful musical parable. Joseph, his father's favorite son, is a boy blessed with prophetic dreams. When he is sold into slavery by his jealous brothers and taken to Egypt, Joseph endures a series of adventures in which his spirit and humanity are continually challenged. He is purchased by Potiphar where thwarting advances from Potiphar's wife lands him in jail. When news of Joseph's gift to interpret dreams reaches the Pharaoh (wryly and riotously depicted as Elvis), Joseph is well on his way to becoming second in command. Eventually his brothers, having suffered greatly, unknowingly find themselves groveling at the feet of the brother they betrayed but no longer recognize. After testing their integrity, Joseph reveals himself leading to a heartfelt reconciliation of the sons of Israel. Set to an engaging cornucopia of musical styles, from country-western and calypso to bubble-gum pop and rock 'n' roll, this Old Testament tale emerges both timely and timeless.
July 2013
at the UFV Theatre
The family classic musical
Cast
Morgan Cox
Joseph
Audiences may remember you as Joseph in Joseph and the Amazing Technicolor Dreamcoat. What was your favourite part of doing that show?
That was my first production with SC. Joseph has always been one of my favourite musicals, so getting to play Joseph was pretty great.
What do you do when you're not working on a show?
When I'm not doing shows I'm working as an electrician.
What are you plans for next year?
Next year my plans are to return to school to start a degree in applied physics.
Creative Team
Shelley Wojcik
Director/Choreographer
Nicola Davies
Musical Director
Pianist Nicola Davies divides her time between opera & musical theatre, recitals, teaching, and working behind the scenes in the arts. Her theatre work encompasses well over thirty productions as music director and pianist, including Carmen with Opera Kelowna, La Bohème with Opera NUOVA as assistant conductor, and musicals with Secondary Characters, Gallery 7, and University of the Fraser Valley Theatre.  She freelances as a collaborative pianist, and has taught piano and voice for many years. 
Nicola has instigated various projects, including Secondary Characters Musical Theatre, for which she was Co-Artistic Director for nine years. She since became the Executive Director and Co-Founder of Living Room Live, an organization that creates tours of classical house concerts in homes and other intimate venues across western Canada.  
As a participant at the Vancouver International Song Institute and the Franz Schubert Institute in Austria, Nicola has studied with such teachers as Julius Drake, Roger Vignoles, Elly Ameling, and Margo Garrett. Formal studies have included a Masters in Collaborative Piano at the University of Manitoba with Dr. Laura Loewen and Dr. Judy Kehler Siebert, a Diploma in Voice Performance, a Certificate in Conducting, and a Bachelor of Science.
Adam Charles
Acting Coach
Adam is a graduate of the Randolph Academy for the Performing Arts in Toronto. He has acted on stages across Canada, from Vancouver Island to Newfoundland. Some of his favourite theatre credits include: Link Larkin in Hairspray, Eddie in Blood Brothers (Arts Club), Marius in Les Miserables (WCT), Joseph in Joseph….Technicolor Dreamcoat (Chemainus), Sky in Mamma Mia (TSJ), Galileo in We Will Rock You (Magnus), Fredrick in Pirates of Penzance (TIP), and Dean Hyde in All Shook Up (Mayfield and The Globe). While he resides in Toronto, Adam is proud to call Chilliwack home. He is thrilled to be back at Secondary Characters, directing The 25th Annual Putnam County Spelling Bee. He was last seen here in 2014, where he directed and choreographed Into the Woods. Look for Adam this summer in Vancouver, where he'll be playing Jack Kelly in Theatre under the Stars' production of Newsies.
Katrina Barson
Wardrobe Manager
A true triple threat, Katrina has been performing since her early childhood in school productions (Muzzy – Thoroughly Modern Millie, GW Graham Theatre) and at the Chilliwack School of Performing Arts (Belle – Beauty and the Beast, Winnifred – Once Upon a Mattress, Asaka – Once On This Island). You may also know her from some of her community performances with Secondary Characters (Little Red – Into the Woods, Amy – Little Women), Newbury Arts Concepts (Rosie – Bye Bye Birdie) and Theatre Junkies (Gift of the Magi).
Not only a prolific performer, Katrina also works passionately backstage and has stage-managed, assisted with choreography, and managed both props and costumes for many local arts groups, as well as many years of teaching theatre to youth. After high school graduation, Katrina moved to Toronto to study theatre where she was accepted by both the Music Theatre Performance Program at Sheridan College and the Randolph Academy of Dramatic Arts. She moved back to Chilliwack to pursue her passion of creating professional quality theatrical performances for small town venues and audiences. Katrina is very excited to be making her choreography debut with Secondary Characters and hopes to use her multi-talented skills as a performer to help mentor the cast of Oklahoma!