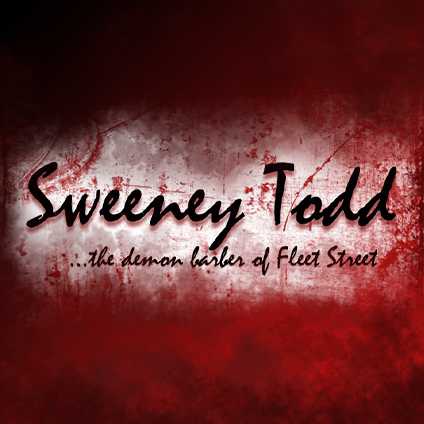 Sweeney Todd, the demon barber of Fleet Street.
October 2021
October 27-31, 2021
at the Chilliwack Cultural Centre
Halloween Entertainment!
An infamous tale, Sweeney Todd, an unjustly exiled barber, returns to nineteenth century London, seeking vengeance against the lecherous judge who framed him and ravaged his young wife. The road to revenge leads Todd to Mrs. Lovett, a resourceful proprietress of a failing pie shop, above which, he opens a new barber practice. Mrs. Lovett's luck sharply shifts when Todd's thirst for blood inspires the integration of an ingredient into her meat pies that has the people of London lining up... and the carnage has only just begun!
Creative Team
Steffi Munshaw
Director
A self-confessed student for life, Steffi holds a Diploma in Theatre Performance from Douglas College, a Bachelor of Fine Arts Degree with a Major in Theatre Performance from the School of Contemporary Arts at Simon Fraser University, and a Bachelor of Education with a Minor in Environmental Education also from SFU. When not moonlighting as a children's theatre director, Steffi spends her days teaching grade 4/5 for Squiala First Nation.
A prolific educator, Steffi has spent many years teaching theatre to youth in Chilliwack, the Fraser Valley, and as far away as Nunavut. Steffi has performed all over the Fraser Valley with Secondary Characters, Chilliwack Musical Theatre, the Chilliwack School of Performing Arts, the Fraser Valley Gilbert and Sullivan Society, Douglas College, Simon Fraser University, the University of the Fraser Valley, Troika Collective, and 591 Productions. Some of her favourite onstage performance credits include Jo (Little Women, Secondary Characters Musical Theatre), Maria (West Side Story, Chilliwack Musical Theatre), and Alice (the Alice, SFU School for Contemporary Arts). Performing everything from classics to contemporaries and from opera to absurdism, Steffi loves creating newly imagined works of art.
In what little spare time she has left, Steffi also loves working backstage in theatre having stage managed, dramaturged, artistic directed, directed, musical directed, and designed many shows in both Chilliwack and Vancouver. Recently, she has directed for Secondary Characters Musical Theatre including The Wizard of Oz and The Last Five Years which had a successful remount at both the RickRack in the 'Wack Festival and the Harrison Festival of the Arts. Steffi is resident production manager for Secondary Characters Musical Theatre and most recently set/props/costume designed and assistant directed their July 2018 production of The Hunchback of Notre Dame.
Shelley Wojcik
Choreographer
Nicola Davies
Musical Director
Pianist Nicola Davies divides her time between opera & musical theatre, recitals, teaching, and working behind the scenes in the arts. Her theatre work encompasses well over thirty productions as music director and pianist, including Carmen with Opera Kelowna, La Bohème with Opera NUOVA as assistant conductor, and musicals with Secondary Characters, Gallery 7, and University of the Fraser Valley Theatre.  She freelances as a collaborative pianist, and has taught piano and voice for many years. 
Nicola has instigated various projects, including Secondary Characters Musical Theatre, for which she was Co-Artistic Director for nine years. She since became the Executive Director and Co-Founder of Living Room Live, an organization that creates tours of classical house concerts in homes and other intimate venues across western Canada.  
As a participant at the Vancouver International Song Institute and the Franz Schubert Institute in Austria, Nicola has studied with such teachers as Julius Drake, Roger Vignoles, Elly Ameling, and Margo Garrett. Formal studies have included a Masters in Collaborative Piano at the University of Manitoba with Dr. Laura Loewen and Dr. Judy Kehler Siebert, a Diploma in Voice Performance, a Certificate in Conducting, and a Bachelor of Science.